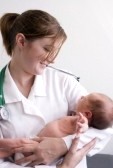 Pediatric Urology is a highly specialized field of medicine that deals primarily with treating urological and gynecological issues that effect infants, children and anyone under the age of 18. Because children are not simply "small adults," finding a pediatric urologist in St Petersburgcan be extremely important in ensuring that a child has the best type of treatment for issues relating to the urinary tract.
There are many reasons why a child may have to visit a pediatric urology clinic. In some cases, the child may a have a disease involving the genitals or parts of the urinary tract, such as the kidneys, ureters and bladder. It is important that to seek the specialized care of a urology clinic with physicians that have extensive and comprehensive training in treating this area of the body. By using a pediatric urologist in St Petersburg, one can be assured of finding a knowledgeable and well-trained physician in this specialized field of medicine.
Many types of urinary tract issues exist that might require one to seek out the care of a pediatric urology specialist. Children may have issues involving lack of urinary control, other types of voiding disorders, urinary tract infections, vesicoureteral reflex, kidney stones, hematuria, pain in the testicles, injuries or tumors. Any one of these problems can cause a parent or guardian to feel the need to seek specialized care at a pediatric urology clinic.
Additionally, some children are born with congenital problems that require surgery, or they may have other issues that require reconstructive surgery to their genitalia or their entire urinary tract. Sometimes these conditions may even be found in a fetus using ultrasound equipment. For these highly specialized procedures, having a surgeon who is well qualified not only in urology, but in pediatric urology as well, can make a great deal of difference in treatment and care. There are also situations in which a person over the age of 18 may have been born with certain urological conditions but has never received treatment for them. In such cases, using a pediatric urologist can be the best choice.
As with any type of childhood medical need, it is generally a good idea to find a physician who specializes in the treatment of children. While most physicians can treat children, in many cases it can be an unpleasant experience for the child and the parents. Children are not like adult patients. Often, they cannot explain how they feel or directly answer questions about what is wrong. It requires a unique type of physician to put a child at ease and draw out the necessary information.
For anyonelooking for a pediatric urologist in the greater Tampa Bay/St Petersburg area, it is a good idea to examine the qualifications of the urology clinic and meet the physicians working there before deciding on how to proceed.