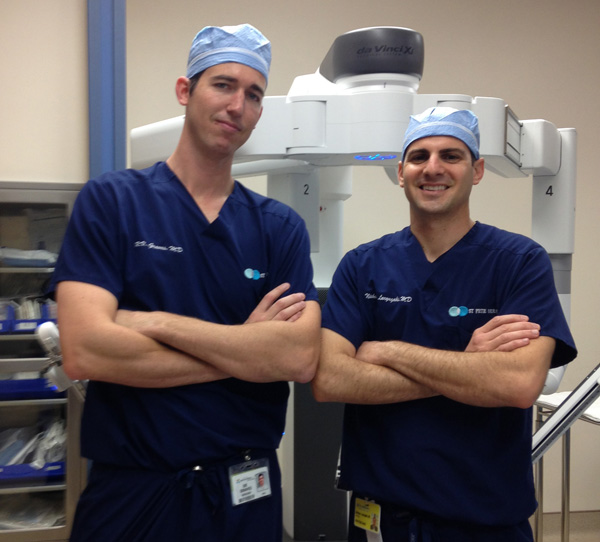 Our team of of physicians are here to serve the urological needs of the Tampa, St. Petersburg and Clearwater community. Our urologists have helped thousands of people in the Tampa Bay area to discuss and deal with their most personal health problems. They offer a compassionate, personalized and confidential environment for all his patients.
OUR MISSION
Advancing patient-centered care is a mission at the heart of our practice. Through the centralization of administrative services, our physicians can focus on providing the highest quality of care from initial diagnosis to innovative treatment.
WHAT WE DO
Our practice involves the diagnosis and treatment of urological disorders involving the male and female urinary and reproductive tract. Our urologists have extensive experience in pure and daVinci robot assisted laparoscopy.
OUR TEAM
Drs. Reid Graves, Nicholas Laryngakis and Adam Oppenheim are dedicated to serving the urological needs of the Tampa Bay and surrounding communities. We strive to provide state-of-the-art diagnosis and treatment and believe in rendering the least invasive, most efficacious treatment of urological disorders in a kind, empathetic, manner. We treat each patient as a partner in his or her medical care and make patient education a central component of our care. Because many urological conditions are accompanied by social discomfort or embarrassment, we emphasize sensitivity and discretion when dealing with all of our patients' concerns.