Reid Graves

, M.D.
Board Certified Urologist
Phone:
(727) 474-4402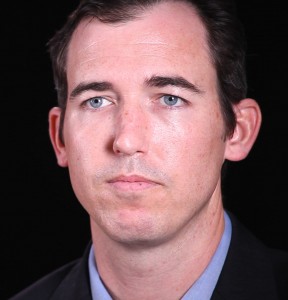 Reid Vaughn Graves, MD is a Urologist practicing in the Saint Petersburg area. He completed his General Surgery training and Urology residency at the University of Pennsylvania followed by a fellowship in Robotics and Laparoscopy in Melbourne, Australia.
Dr. Reid Graves is an expert in minimally invasive surgery. He is extensively trained in the use of the da Vinci Robot. He also specializes in the management of male and female incontinence as well as men's health, including erectile dysfunction, infertility and vasectomies. He is certified in GreenLight Laser Surgery for the treatment of enlarged prostates as well as the use of Botox and Sacral Neuromodulation for the management of overactive bladder. Dr Graves also has advanced training in prosthetic surgery, including the use of male and female slings, penile implants and artificial urinary sphincters.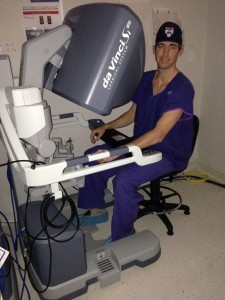 Originally from St Petersburg, Florida, Dr Graves was a Valedictorian of Shorecrest Preparatory School. He graduated Phi Beta Kappa and Summa Cum Laude from Georgetown University where he completed his pre-med training while earning a degree in Economics. Dr Graves received his medical degree from the University of Miami Miller School of Medicine where he was inducted into the Alpha Omega Alpha Honor Society. He completed his General Surgery training and Urology residency at the University of Pennsylvania. During his training, Dr Graves attended numerous advanced training courses including the National Urology Resident Preceptorship in Adult and Pediatric Reconstructive and Prosthetic Urologic Surgery at the Cleveland Clinic, the InterStim Sacral Neuromodulation workshop in Baltimore, Maryland and the Current Trends and Management of BPH in Philadelphia, PA. As the Chief Resident in Urology at University of Pennsylvania, Dr Graves earned the award for Outstanding Technical Excellence in Urologic Surgery.
Dr Graves completed a fellowship in Robotic and Laparoscopic Surgery at the Peter MacCullum Cancer Center and the Royal Melbourne Hospital in Melbourne, Australia. During his fellowship he was an invited speaker at the National Bladder and Kidney Cancer Symposium as well as the Prostate Cancer World Congress. Dr. Graves is actively involved in research and has published several papers in the fields of robotic surgery, urologic malignancies and kidney stones.
Dr Graves is an skilled and dedicated physician and surgeon. He listens carefully to his patients and works diligently to provide each of them with excellent, personalized care.
Featured in Tampa Bay News: Dr Reid Graves of St. Petersburg recently came back to St Petersburg to join St Pete Urology…Graves completed his residency at the University of Pennsylvania followed by a robotics fellowship in Melbourne, Australia…Full article here
Patient Reviews & Testimonials
Extremely professional and courteous staff
5

Dr Graves has surrounded himself with an extremely professional and courteous staff.They work as a great team and together with Dr Graves expertise they restored my quality of life. – Thomas
Dr. Graves saved my life.
5

Dr. Graves saved my life. I went in to the ER a couple months ago. I was in so much pain couldn't hardly move. I had an infection and a Kidney stone stuck between my kidney and my bladder. He said if I had waited another day I might not be here right now to tell about it. I had an emergency surgery that night he put a stint in to let the infection out with of course the help of antibiotics.. after a week in I.C.U. and another surgery to get the stone out. Then a month on my couch healing up. I now feel better than I have in a few years!! Thanks St.Pete Urology and Dr.Graves for saving my life!!!! Thank you Thank you Thank you!!!!! – Elizabeth Stewart
Dr. Graves is the kindest
5

Dr. Graves is the kindest, most thoughtful, genuinely caring doctor I have ever encountered in my entire life; and my brother had cancer when we were three and mom had a triple by-pass at twelve. I grew up in hospitals, but I have not spent much time in them for myself since very recently. I would rather pass a stone at home-and have twice- than have the kidney stone blasted at the hospital because of the pain afterward from endometriosis. Dr Graves called me HIMSELF to check on me. Choose him. – Kendra Burke
Read more Reviews here » or Leave your feedback here »