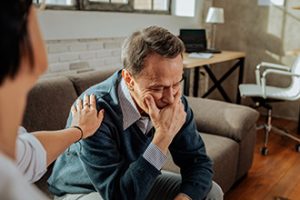 Prostate cancer is the most common cancer among men today, and early detection of this disease can save your life. The primary symptoms of irritation or changes in urination can signal the presence of prostate cancer. There are various tests available for diagnosis. Regular checkups and testing offer the best chance of early detection and a full recovery in the event that cancerous tissue is found. After a diagnosis, there are ways of treating the illness in its early stages that make it possible to maintain an active lifestyle.
Tests commonly used for diagnosing include the Prostate-Specific Antigen test and Trans Rectal Ultrasound. Anyone with a family history of cancer should consider testing early and often. This type of cancer, if left untreated during the early stages, can spread to other parts of the body.
The Road to Recovery
Living with any serious illness takes courage and a commitment to a proper course of treatment. This begins with a healthy diet rich in nutrients and vitamins to help build the immune system. The best approach is to be open with your doctor about your concerns and questions regarding the challenges you will face on the road to recovery. Having the support of friends and family during treatment is essential as well. This is because the side effects of treatment can affect a patient's physical and mental abilities. However, most of these limitations are temporary. Prostate cancer has a relatively high survival rate, which means that life after cancer can be as active and enjoyable as before the diagnosis. The few remaining problems that might occur as a result of the illness can be managed with a positive attitude.
Finding the Right Doctor
The best medical treatment begins with finding the right doctor. St Pete Urology has a team of skilled, highly trained and experienced physicians and staff, along with the latest medical technology for treating urological diseases and conditions. For a consultation and diagnostic testing to put your mind at ease about living with prostate cancer, call St Pete Urology today at one of their two locations in St Petersburg, Florida.