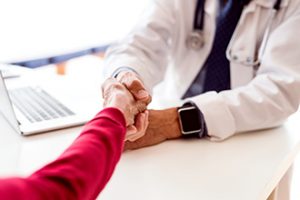 St Pete Urology's team performs a great number of urological procedures yearly, each of it we serve our primary goal which is giving the best urological care for our patients. Our offices are equipped with the all the resources and advance medical instrument ( da Vinci Robotics, laparoscopic ) to treat and diagnose all instance of urological problems, from the simplest to the most complex.
In addition to our medical equipment we have the best Board Certified Urologist, who specializes in overactive bladder, urinary incontinence, sexual dysfunction, and male hormone replacement therapy and many more. They have performed countless hours of clinical work making them more experienced and expert on the subject. They also explore the latest in minimally and non-invasive urology treatments, researching on the new development by fellow urologist and scientists.
Excellence in minimally invasive, particularly with the da Vinci robotic assisted surgery, has been a trademark of St Pete Urology. The urologist can perform surgery with minimal scars and fast healing, making the patient feel that they haven't been into a surgery. Be diagnosed, be treated, be relieved of your urological pain, Be at St Pete Urology. The best choice for your urological needs, visit us at St Petersburg now.