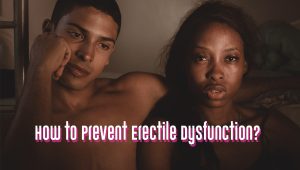 Erectile dysfunction is a condition that prevents a man from getting or maintaining an erection firm enough for sexual intercourse. The failure to sustain an erection may happen occasionally in healthy men and this should not be a reason to panic. One is said to have
erectile dysfunction
only when the inability to sustain an erection is sustained over a period of time. The risk of having erectile dysfunction
increases with age
, with about 50 percent of men over the age of 40 having the condition. Recent research also indicates an increase in the cases of erectile dysfunction in men in their 30s.
Erectile dysfunction is treatable. Even so, it does inhibit a patient's sexual performance, and in some cases, confidence. It comes as good news, therefore, that the condition is not only treatable, it is also preventable.
Preventing Erectile Dysfunction
The ways in which erectile dysfunction may be prevented fall into two categories:
1. Maintaining good overall health.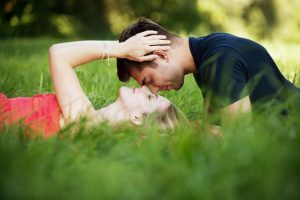 The sexual health of an individual is determined by his general health. If his overall health is failing, it will only be a matter of time before this starts to affect one's sexual ability. One way of preventing erectile dysfunction therefore lies in maintaining good overall health. To this end, the following are recommended:
a. Maintain healthy body weight. A healthy balanced diet and regular exercise go a long way to keep body weight at a desired level. This protects you from obesity and other lifestyle diseases which might cause erectile dysfunction.
b. Avoid excessive use of alcohol, drugs and cigarettes. Taking these may, in the long run, lead to diseases of the heart or interfere with the functioning of blood vessels. Interfering with blood flow may reduce the amount of blood going into the penis, thus causing erectile dysfunction.
2. Managing Underlying chronic diseases
Erectile dysfunction often arises as a result of an underlying illness. For example, obesity, diabetes and cardiovascular illnesses have a tendency of interfering with the flow of blood to the penis. In addition to these, mental issues such as depression or crippling anxiety may cause erectile dysfunction. In such cases, the key to dealing with erectile dysfunction is in fighting the underlying illness. A patient with one of these conditions will be advised to, among other things:
a. Take medication as advised by the attending doctor;
b. Consult with the doctor to see if treatment for erectile dysfunction may be administered independently without affecting the treatment of the underlying illness; and
c. Seek therapy and treatment for mental health conditions.
Erectile dysfunction can be prevented by simply choosing to live a healthy lifestyle. For those already suffering from erectile dysfunction, there is no need to panic as the condition is very treatable. Our team of specialists at St. Pete Urology can help with any questions, consultation, diagnosis and treatment options for erectile dysfunction. For more information, visit the St Pete Urology website.