Are you struggling to achieve or maintain an erection? Whether you are under 35 or over 65, you are certainly not alone. Erectile dysfunction (ED) is quite common in American men, affecting more than 20 million men. Statistically, 52 percent of men between 40 and 70 years old have some form of erectile dysfunction while 25 percent of men younger than 40 suffer from the problem on a regular basis. At St Pete Urology, we see a lot of cases of erectile dysfunction every month, administer treatments and achieve excellent results for our patients.
Types of ED treatments
There are a number of safe and effective treatments for erectile dysfunction which, when properly applied, help in achieving and maintaining an erection for satisfactory sexual intercourse. The main treatments include oral medications, penile injections, vacuum erection devices and surgery. The choice of treatment depends on factors such as underlying causes and severity of the dysfunction, and overall health and preferences of the patient.
Oral medications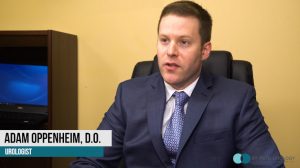 At St Pete Urology, oral medications are typically our first line of treatment. The medications commonly given are vardenafil (Levitra, Staxyn), sildenafil (Viagra), avanafil (Stendra) and tadalafil (Cialis). All these medications work by improving the action and efficacy of nitric oxide, which is a natural chemical produced by the body and used to relax penile muscles. With increased activity of nitric oxide due to these drugs, there is increased relaxation of the smooth muscles, improved blood flow to and in the penis and greater likelihood of developing an erection when there is sexual stimulation.
Though the oral ED drugs are similar in their mechanism of action, they vary slightly in chemical makeup, timing of dosage and expected period of effectiveness, and potential side effects. For instance, sildenafil (Viagra) produces the best effect when taken without food about one hour before sex and its effect lasts six hours. Vardenafil (Levitra, Staxyn) can be taken with or without food one hour before sex and its effect lasts seven hours. Like vardenafil, avanafil (Stendra) can be taken with or without food, but 15-30 minutes before sex (depending on the dose) and its effects lasts six hours. Tadalafil (Cialis) should be taken in small daily doses or in a large dose (as needed) with or without food about 1-2 hours before sex and its effect lasts 36 hours. Doctors usually consider these differences before prescribing oral ED medications.
Penile injections
An effective alternative to oral medications is injectable ED medicine. The specific injectable medication may vary, but some of the most commonly used ones are papaverine hydrochloride, alprostadil, prostaglandin E-1 and phentolamine. An injection of one or a blend of these ingredients will relax arterial wall muscles, cause increased blood flow into the penis and result in an erection. A small, sharp needle is used for the injection and there is only minimal discomfort. At St Pete Urology, we teach patients how to do the injections and once they have mastered it, then drugs are ordered and sent to them to do the injections at home.
Vacuum constriction devices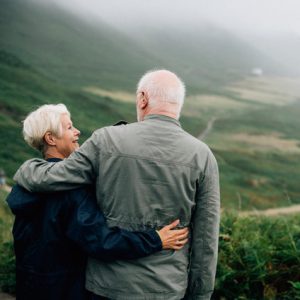 A vacuum device is an external pump supplied with a band to help trigger an erection by driving blood into the penis. Vacuum constriction devices (VCDs) have three components: the plastic tube placed around the penis, the pump that draws out air from the tube and creates a vacuum, and the elastic ring that helps to maintain an erection during intercourse by preventing the flow of blood back into the body. The elastic ring should only remain in place for a maximum of 30 minutes and then should be removed to restore normal blood circulation and prevent potential skin irritation. Using a vacuum pump requires adjustment and practice — it may make the penis feel numb or cold, purple in color and bruised, although such effects are often painless and go away in a few days. The devices also may weaken ejaculation, but they do not affect orgasm (pleasure of climax).
Implant surgery
Surgery is often a last resort treatment for ED. At St Pete Urology, we speak with our patients about whether or not surgery is right for them. Surgery can be done either to implant a device into the penis that makes it erect or rebuild the arteries and veins around the penis to improve blood flow. Implanted devices (prostheses) are an effective treatment for ED with implant surgeries typically taking about one hour to complete and usually done in outpatient setting.
There are two types of penile implants: inflatable implants that make the penis wider and longer via a pump in the scrotum and malleable implants that are basically rods allowing for manual adjustment of the position of the penis. Patients leave the hospital the day after their implant surgery and are able to use the implant to achieve an erection 4-6 weeks after surgery. Possible challenges with the implants include infection and breakage, but they are generally effective in getting and maintaining an erection.
Vascular reconstructive surgery
Another option is the urologist can perform a vascular or arterial reconstruction surgery to improve blood flow to and in the penis. Vascular reconstructive surgery is a highly delicate procedure involving either the re-routing of arterial pathways leading to the penis to bypass blocked arteries that are restricting blood flow, or to unblock blood vessels causing an obstruction. An artery can be bypassed by moving an abdominal muscle artery to a penile artery. Alternatively, a penile vein can be modified to work like an artery.
Men who are younger than 45 are the ideal candidates for reconstructive surgery, especially those who have experienced trauma or injury that resulted in the damage to blood vessels at the base of the penis. The goal of the procedure is to remove or bypass any blockages that may impede blood flow to the penis. And with the obstruction removed, there is increased blood flow to the penis and greater likelihood of an erection.
If you have erectile dysfunction, the first step is to speak with a doctor. The right treatment for you will depend on your overall health and the underlying cause of your ED. At St Pete Urology, we see a lot of cases of erectile dysfunction and endeavor to achieve the best possible outcomes for our patients. For more information on treatment of erectile dysfunction, visit the "St Pete Urology" site.