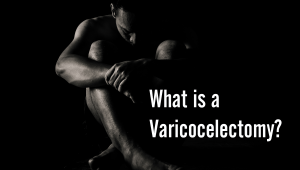 An apt introduction to varicocelectomy would be to describe the relatively common condition known as
varicose veins
. Varicose veins occur with the swelling and enlargement of the veins in a patient's legs to the point that the veins become easily visible under the skin. This condition sometimes occurs in the scrotum and the enlargement is known as a
varicocele
. Varicocelectomy is a surgical procedure that is performed to remove varicoceles from the scrotum. The main cause of varicoceles is a malfunctioning of the valves inside the veins, which causes an accumulation of blood in the veins and causes them to expand. Upon a physical examination, a varicocele is said to feel like a bag of worms.
When to go for a Varicocelectomy
Having a varicocele is not in itself reason to have a varicocelectomy. In most instances, the varicocele does not manifest any symptoms. It does not cause pain or interfere with the sexual or reproductive function. In such cases, a urologist will advise that the varicocele be left undisturbed. However, if the varicocele causes any of the following, then a varicocelectomy should be performed.
Reduced sex drive;
Reduced sperm production resulting in inability to conceive
Pain and swelling of the scrotum;
When the varicocele is on the right side — ordinarily varicoceles occur on the left side of the scrotum. When it occurs on the right side, it is likely that it is the result of a tumor. The urologist will remove the tumor and the varicocele.
Testicular atrophy — where the testes shrink or fail to develop normally because of a varicocele.
Procedure of Varicocelectomy
A varicocelectomy is a minor surgical procedure that allows the patient to leave the hospital the same day. It is a procedure involving cutting or sealing off the affected vein to restore normal blood flow. A surgeon can choose to do it in either of two ways:
1. laparoscopic varicocelectomy — a surgeon makes several small incisions in the lower abdomen and inserts the laparoscope, which projects an image of your anatomy on a screen. He also inserts other small tools which he uses to cut the affected vein.
2. Open Surgery — The surgeon makes incisions large enough to access the affected veins and cut them or seal them off.
Even though self examination can reveal a varicocele, the question of whether to undergo a varicocelectomy can only be answered by a urologist. A urologist who has specialized in the treatment of varicoceles, such as those in St. Pete Urology, should be contacted if a patient finds any of the symptoms listed above. For more information on prevention, diagnosis and treatment, visit the "St Pete Urology" website.