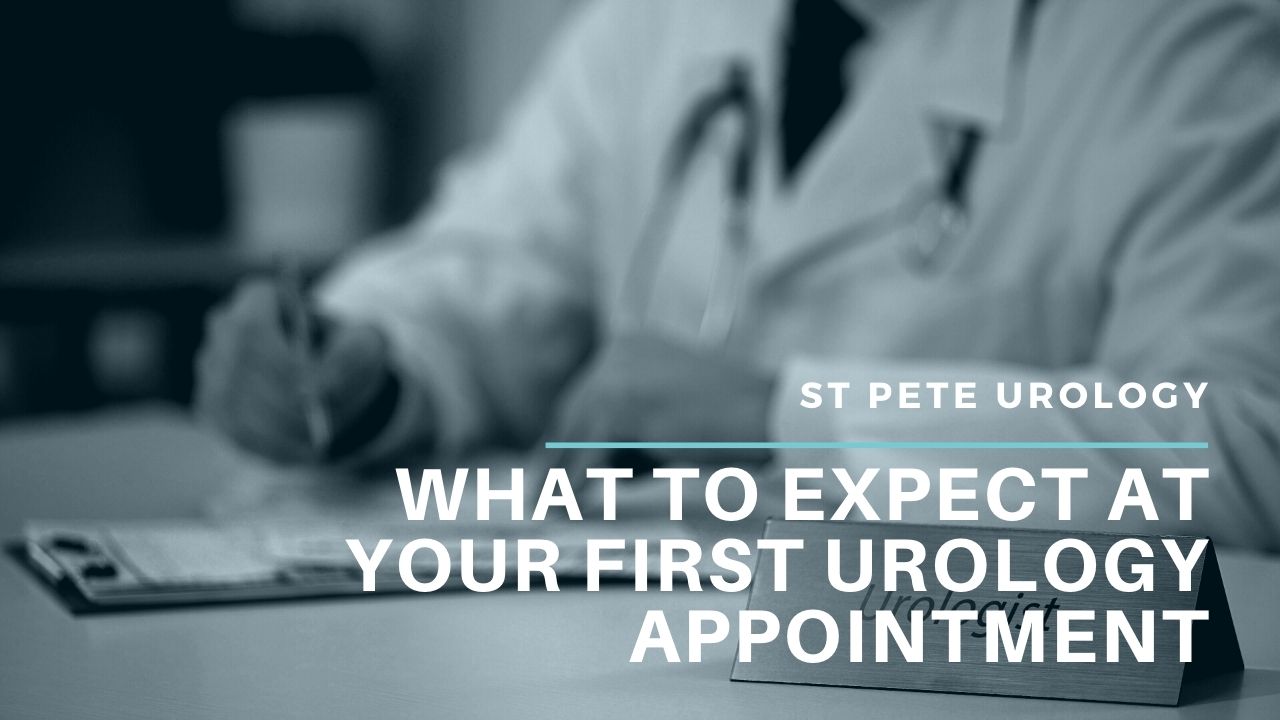 Frequent urination, incontinence, sexual dysfunction, and other chronic issues can be embarrassing, painful, or even signs of a more serious condition. By seeing a urologist, you can ensure that these issues do not unnecessarily disrupt your life.
At St Pete Urology, we provide life-changing solutions for men and women with urinary tract problems and for men with issues affecting their reproductive organs. Our urologists diagnose and treat these conditions every day, so there is no need to be embarrassed about seeking help.
You should see a urologist if you have:
Painful urination
Urine leakage or flow issues
Sudden change in the color or smell of your urine
Pain in your groin, lower back or abdominal area
Hernia
Fallen bladder protrusion
Overactive bladder (OAB)
Low sex drive
Recurrent urinary tract infections
Hormone imbalance, such as low testosterone
Kidney pain or kidney stones
Concerns with testicles, penis or prostate
Cancer of the bladder, penis, testicles, prostate or kidney
What should you expect during your first visit?
Whether you are referred by another doctor or find a urologist on your own, your first visit will be similar to seeing your primary care physician. The urologist will begin by reviewing your full medical history, particularly in relation to previous urological issues. The doctor will then run diagnostic tests and use the results to determine the cause and likely treatment for your condition.
Paperwork
When you arrive for your first appointment, you should expect to fill out paperwork. Depending on the reason for your visit, you may be required to complete a questionnaire. Because the questionnaire helps to evaluate your symptoms, it is advisable to track them beforehand and arrive at your appointment with specific information. Give as much detail as possible, rate the severity of your symptoms, and make a note of their timing.
Urine Sample
You will probably be asked for a urine sample during your first visit. The urine sample is analyzed in order to give the urologist an inside look at your urinary system. It helps to go to your appointment with a full bladder by drinking 16 ounces of water an hour before the appointment. If you feel the urge to empty your bladder as soon as you arrive at the urologist's office, inform the receptionist that you are ready to provide your urine sample before you see the doctor.
Medical History
Once you are taken into the exam room, you will be asked questions about your medical history. State your symptoms clearly. Describe when they started, their timing and their severity. Be prepared with a written list of your current medications and their actual dosages, prior imaging studies, plus any over-the-counter supplements you are taking.
Physical Exam and Diagnostic Tests
Your urologist will conduct a physical examination and run diagnostic tests to determine the cause of your problem. For men, a digital rectal exam is the standard procedure to check the prostate. Other tests, such as a urethral swab, rule out sexually transmitted diseases and blood work can check the Prostate Specific Antigen (PSA) level.
If you are a woman dealing with recurring urinary tract infections (UTI), the urologist may order a urinalysis and a pelvic exam. A blood panel can determine hormone levels in women with low sex drive, and a cough stress test may indicate the cause of urinary incontinence. Computed tomography (CT) scan, magnetic resonance imaging (MRI), ultrasound, and sonography are also frequently relied on by urologists for testing.
Making an Informed Treatment Decision
After exams and diagnostic tests, the urologist will discuss with you the findings, help you understand your condition, and recommend possible solutions. At this stage, you should ask questions to be fully informed about your treatment options and their benefits and potential risks. Possible treatment options include physical therapy, medication or surgical procedures.
At St Pete Urology, we treat a full spectrum of urological conditions to help our patients overcome medical challenges and enjoy a better quality of life. Our compassionate, patient-friendly approach ensures that patients have a great experience with us from the very first visit.
No need to feel intimated or embarrassed when seeing a urologist. We see these issues every day and we are ready to help you. For more information about the diagnosis and treatment of urological problems, visit the St Pete Urology website.