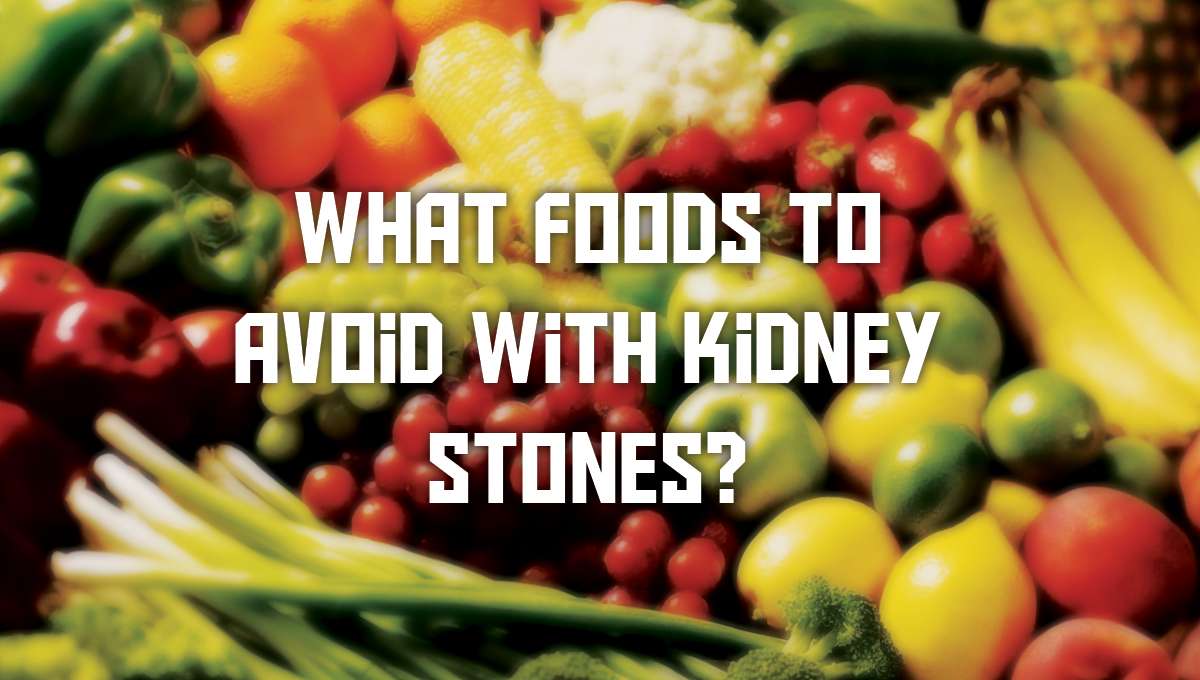 When substances found in urine become so concentrated, they can combine to form solid masses called kidney stones. For instance, calcium in urine can combine with phosphorous or oxalate to form calcium phosphate and calcium oxalate crystals respectively. Likewise, the buildup of uric acid in urine following protein metabolism can lead to uric acid crystals. Since the urinary tract is not functionally adapted to expel solid matter, the stones become very painful to pass. Fortunately, the risk of formation of kidney stones can be reduced through dietary measures.
So what should you eat and drink to avoid getting these painful stones?
1. Drink copious amounts of water
Taking large quantities of fluid, particularly water, can significantly reduce the risk of kidney stones. Water dilutes urine and lowers its concentration, minimizing the possibility of the chemicals combining to form stones. Just make sure to drink 12 glasses or more of water every day.
2. Eat more calcium-rich foods
Calcium combines with oxalate and eliminates it. Therefore, low calcium intake allows your oxalate levels to rise while increased intake reduces the quantity of oxalate in urine. It is advisable that you get calcium from food and not from supplements (as supplements increase the risk of kidney stones). Recommended sources of calcium include cottage cheese, other types of cheeses, yogurt, milk (cow's milk, goat's milk, fortified soy milk and lactose-free milk), legumes, dark green vegetables, calcium-set tofu, seeds, blackstrap molasses and nuts. Intake of foods rich in vitamin D every day can ensure that the body absorbs more calcium. There are several foods fortified with vitamin D, but you also can get this vitamin from egg yolks, cheese and salmon.
3. Increase your citrus intake
Citrus provides naturally occurring citrate which is effective in stopping or reducing the formation of kidney stones. You can get citrate from citrus fruit, citrus juice, oranges, grapefruit and lemons.
Which types of food should you avoid?
1. Limit your salt intake
Increased sodium levels promote the buildup of calcium in urine. Hence, it is important to avoid adding too much salt to your food and to check all labels on processed foods to control the amount of sodium you take. Whenever possible, instruct that no salt be added in the foods you order in hotels or restaurants. Vegetable juices may contain high quantities of sodium, so check what you drink.
2. Reduce intake of animal protein
Most animal sources of protein increase the level of uric acid and reduce the level of citrate in urine. Citrate is important in preventing stone formation. Therefore, you should avoid eating large quantities of red meat, poultry, chicken, pork, eggs and fish which contain large quantities of citrate. Instead of animal proteins, you should turn to alternatives such as Greek yogurt, quinoa, hummus, tofu (bean curd) and chia seeds. Make sure to discuss what types of protein you should eat with your doctor.
3. Minimize the quantity of oxalate-rich foods
Oxalate-rich foods can increase the development of kidney stones. So if you are at greater risk or already have had stones before, then you should either eliminate or reduce the quantity of oxalates. But if you have to eat oxalate-rich foods, always follow or combine them with a calcium source to ensure the oxalate is bound to calcium during digestion and prevented from reaching the kidneys. Foods with high quantities of oxalate include beets, chocolate, nuts, tea, spinach, swiss chard, sweet potatoes and rhubarb. Speak with your doctor to determine the limits of oxalate-rich foods you should have in your diet.
4. Cut down sugar intake
High levels of added fructose and sucrose can increase the risk of stones. You should reduce or eliminate the amount of added sugar you take, particularly in processed foods, cakes, fruits, soft drinks, juices, agave nectar, honey, cane sugar, crystallized fructose, corn syrup and brown rice syrup.
5. Avoid cola drinks
Cola contains high quantities of phosphate, a chemical that promotes kidney stone formation. Avoiding colas will therefore reduce your risk of kidney stones.
Dietary tips for avoiding kidney stones
Once you have kidney stones for the first time, the risk of a recurrence increases drastically unless you take the necessary steps to prevent them. For instance, you can take medications prescribed by your doctor to prevent the stones. Likewise, you can begin to watch keenly what you drink and eat. It is also important that tests are run on the stones you currently have to determine what type they are in order to clearly define appropriate steps for preventing a recurrence. Strategies for preventing recurrence of kidney stones include:
Drinking at least 12 glasses of water every day.
Drinking citrus juices, like orange juice.
Reducing the amount of animal protein you take.
Reducing the amount of added sugar, salt and products rich in fructose corn syrup.
Avoiding drinks and foods high in phosphates and oxalates.
Eating a calcium-containing food at every meal, at least 3 times a day.
Avoiding foods or drinks that dehydrate the body, such as alcohol.
Kidney stones can cause a lot of pain and discomfort. But with slight dietary changes, occurrence of the stones can be effectively prevented or managed. Keeping your body hydrated, pairing oxalate-rich foods with calcium and avoiding foods high in sugar and salt are crucial dietary steps for preventing kidney stones.
At St Pete Urology, we apply a range of treatments, such as lifestyle, dietary, medical and surgical interventions to ensure the best outcome possible for our patients. At our center, most patients with kidney stones are seen by specialists, taken through 24-hour urine studies and blood tests, and given the right treatment depending on the type and cause of their stones. Our urologists are experts in shock-wave lithotripsy (SWL), ureteroscopy and percutaneous nephrolithotomy, among other treatments for relieving pain and restoring a normal, pain-free life. We also develop preventive plans for our patients, giving them a clearer picture of why the stones develop and the necessary changes they should make to prevent them, including dietary, lifestyle and medications to take. For more information on the diagnosis, treatment, prevention and follow-up care for kidney stones, visit the "St Pete Urology" site.